Did you really want zombies in your CGIs or animations?
Probably not.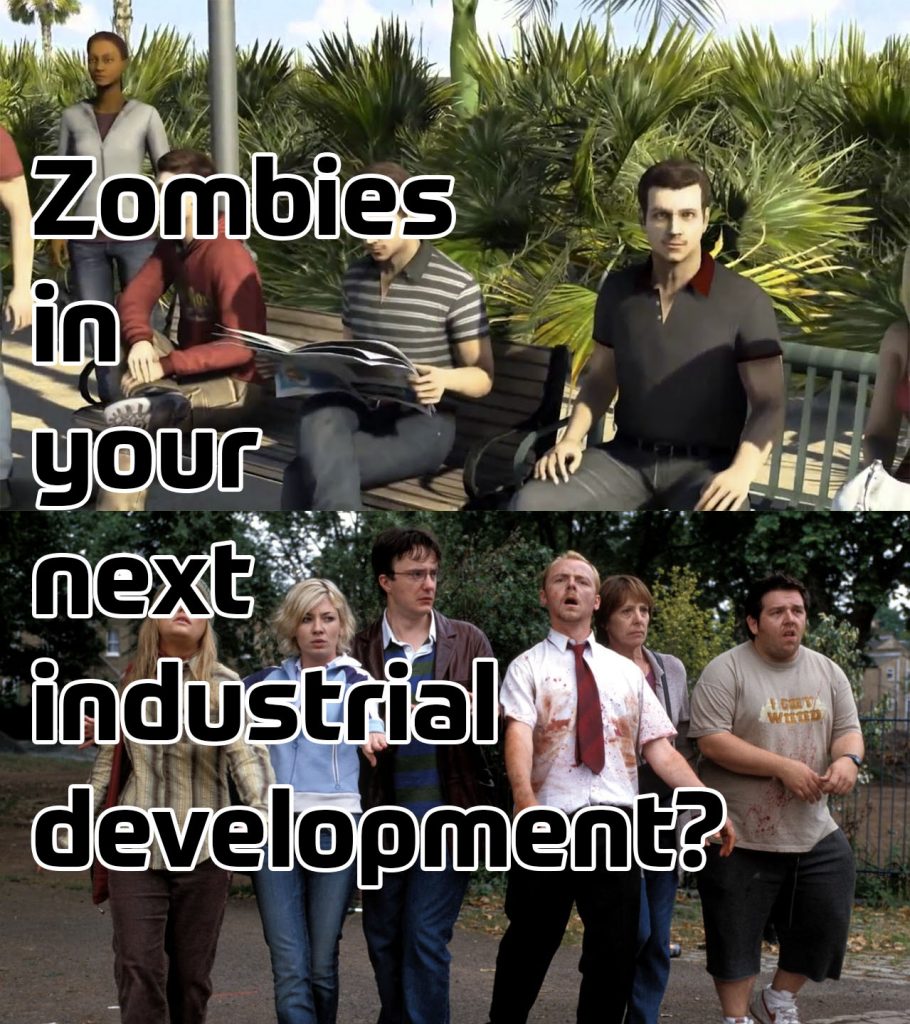 The tools we have to create visuals are pretty amazing, but to get a good result, you need to know how to use them.
I can't play the piano. If you sat me in front of a Steinway, I might be able to play a rendition of 'Twinkle Twinkle…', but beyond that, you should probably cover your ears.
It's easy to plonk a few 3D people in an image here and there. But without skill, they can look like zombies. At best, they make it look like you don't care. At worst, they can make your scheme look a bit…well…silly.
And it's not just what the people look like. It's where they are positioned. In real life you don't often see people randomly walking across a car park as though they have just jumped out of the bushes, or at a jaunty angle that makes out they are lost.
Don't get me wrong, adding people to images is VERY hard to do. We spend a good deal of time on just this. They need to match the type, the activity, the lighting, the perspective, the season, the fashion…and they need to help tell the story of your building.
But spending that care and time is worth it. It makes your buildings look smart, professional and considered.